REVIEW: Xyience Energy Drinks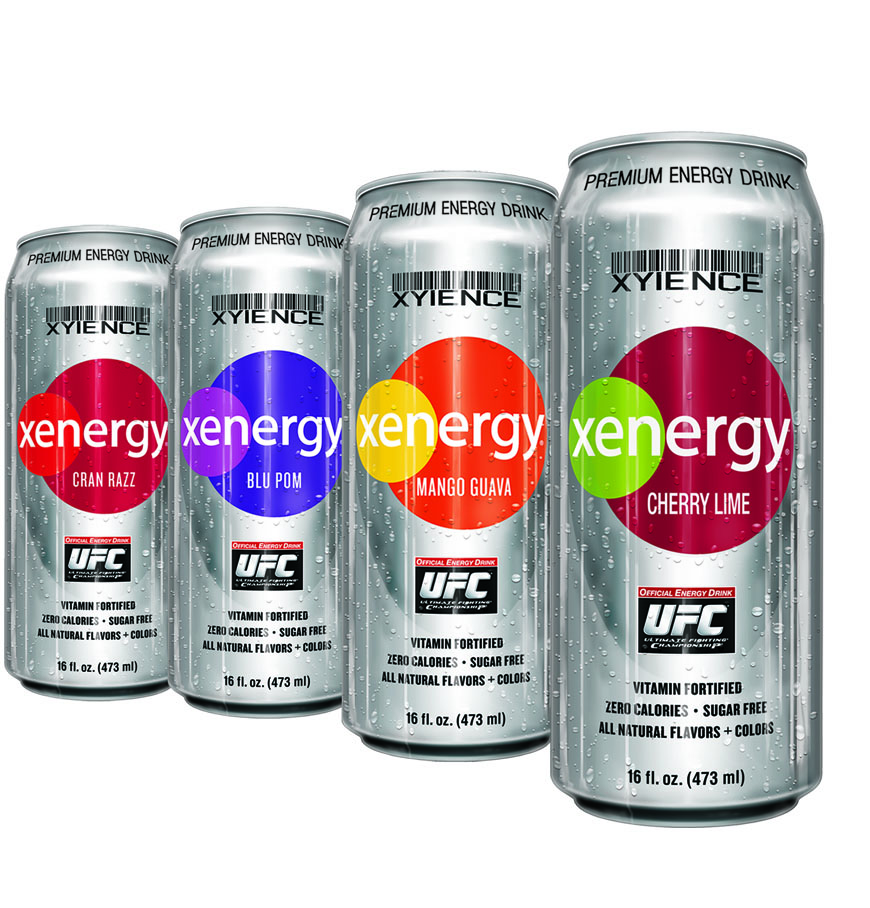 Energy. It's a word that we probably think about – directly or indirectly – several times a day. And with the fad of energy drinks saturating our daily lives, it can be hard to pick a true winner.
First off, let me tell you that I am no newcomer to the energy drink scene. I am quite the poster child for being a daily energy drink consumer, and I've tried just about every big name energy drink under the sun.
As someone who pays close attention to ingredients, possible effects and promises, I can be pretty picky with which energy drinks I consume. When it comes to energy, few things outweigh the feeling of being tired, sluggish and unmotivated. I know this all too well… If I'm not on a pre-workout supplement drink, chances are I have an energy drink in hand on the way to the gym.
Few companies have met my body's standards of providing worthy enough energy, and so I remain skeptical of most energy drinks and their claims of "energy this" and "energy that."
Then Xyience came along and offered to send me 2 cases of their energy drinks. I was surprised to receive so many different flavors, and off I went on my 2 week Xyience energy drink testing binge.
I was excited because I had never tried a lot of these flavors. I used to really enjoy their Cran Raz flavor, but after trying Tangerine Twister it was quickly replaced! I still cannot believe how great these things taste! My second favorite flavor turned out to be Frostberry Blast, followed closely by Cran Raz. These are the top 3 flavors, in my opinion, so they were naturally the ones I decided to base this review off of.
Flavors to Choose From:
Cherry Lime
Mango Guava
Blue Pomegranate
Cran Raz
Tangerine Twister (my favorite)
Fruit Punch
Melon Madness
Frostberry Blast
Pros vs. Cons:
With any review, there are usually pros and cons – but I must say that the pros heavily outweigh any cons when it comes to Xenergy in my opinion. I am quick to pass judgment on an energy drink, and that's just because I'm someone who has tried most all of the big name energy drinks. But I digress, so let's move on:
Pros:
They simply taste amazing – very refreshing
Large variety of flavors to choose from
Smooth energy boost – no jittery side effects
Increases alertness, focus and concentration almost immediately
I experienced increased physical endurance
I experienced not even the slightest crash
No chemical or artificial sweetener aftertaste
Sugar-free and calorie free (HUGE plus)
No artificial colors!
Ingredients support both energy and nutrient transportation support
Cons:
160mg of Sodium per serving (320mg / can) – I should add that this is ok if you don't add much sodium to your diet or if you are exercising.
Price tag is around $2-$2.50 / can in my area and I never see them go on sale
Tastes much better chilled – drinking these at room temperature wasn't as enjoyable
Limited locations that sell them  – at least in my area (ordering online at Xyience.com seems like the best route)
Ingredients:
Ingredients include, but are not limited to: Taurine, Caffiene, Guarana Seed Extract, Ginseng Extract, L-Carnitine, and Vitamins B3, B5, B6, and B12.
My Verdict:
I don't know what I love more – the fact that they have so many delicious flavors to choose from or that they are sugar and calorie free. Being that they have so many flavors, they never get old and boring.
If you find yourself needing energy to help get you through your day and/or workout, I would definitely recommend these. I'm not one to put my name on something that I don't think works or that I don't think is safe. Xyience energy drinks deliver the perfect dosage of energy with no crash, and are very refreshing to top it off.
I typically drink one a day, on the way to the gym. It really does help my focus and endurance – big time! On the days where I don't drink one, I personally do not feel as strong and mentally focused as I do when I drink one on the way to the gym.
These drinks are intended for healthy individuals who aren't sensitive to stimulants and who crave that extra "oomph." If you're someone who has a laundry list of things to do in one day (and let's face it, that's like what, 99% of us?) and it seems like your energy runs out before the list does, than these drinks could really benefit you.
To sum it up: I really like these energy drinks. They have both my stamp of approval and recommendation!
Point Scale:
Taste: 10/10 – Taste could not be better in my opinion.
Energy: 9/10 – No jitters or edgy kick – just right for a smooth, lasting effect with no crash.
Mental Focus: 9.5/10 – Huge benefit. Keeps me focused when working out / finishing chores.
Overall Quality: 10/10 – I love the fact that they take time to test their quality and get it right.
Price: 8/10 – Pricy, but you get what you pay for here. Overall, they're worth the $2 – $2.50 / can.
OVERALL RATING:  9.3/10 – A very well rounded, refreshingly great tasting and effective energy drink with zero calorie or sugar guilt!
If you're interested in trying out Xyience energy drinks, you can head over to the Xyience website to order some, learn more, or to even search for a location near you that sells their products! Click here to visit Xyience.com