12 Things That Could Be Hindering Your Healing Post Explant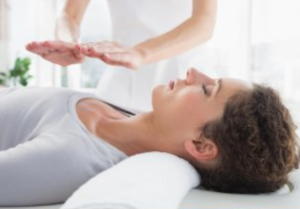 One of the biggest concerns women have when deciding on whether or not explanting really is the first step in their healing journey is, "what if I explant and nothing gets better? What if I still remain sick? What if things get worse?"
I think it's safe to say we have all wondered that.
What if I spend all this money…
What if I go back to my natural body…
… and nothing changes. Then what do I do!?
If you're still feeling bad after you explanted, I want to remind you that even though you might not be feeling better, you are in FACT healthier.
You made the right decision because breast implants are made up of 40+ highly toxic chemicals, along with over a dozen heavy metals (tin and platinum being the catalysts).
Since the day you got a breast augmentation your immune system has been bogged down, leaving you susceptible to catching and contracting opportune things like Candida, biofilm and viruses.
And depending on how long you've had them, how sick you are or if your silicone implants were ruptured or saline implants were harboring mold, your body might just take a little bit longer to detox and heal.
12 Things That Might Be Hindering Your Healing:
1. Do you have the MTHFR gene mutation?
If so, your body has a harder time processing and eliminating toxins. You'll want to get tested to see if you have the gene mutation and then work with a practitioner or naturopath that is familiar with methylation and detoxing.
My advice: read this after you read my blog
2. Are you taking prescription medication?
If so, your lingering symptoms could be from the side effects or drug interactions. Prescription drugs can be toxic to our liver and gut.
My advice: If you absolutely have to be on medication I recommend nourishing and cleansing your liver often with Milk Thistle, your kidneys with dandelion tea and your blood with Burdock Root. *see the very bottom
3. Did you have any pre-existing autoimmune issues before you got implants?
If so, being exposed to all those toxins for years potentially exacerbated your condition, which might make it longer to heal. I personally haven't followed The Medical Mediums work closely, but I know women who have, who swear by his protocols – and the power of celery juice.
My advice: follow everything your doctor recommends, eats good and take good care of your mind and body.
4. Are you getting enough rest and sleep?
Sleep is when your body does the most cleaning, repairing, cell turnover and detoxing. Aim for eight to 10 hours every night.
My advice: I love diffusing lavender essential oils, drinking CALM magnesium and warming myself up a cup of hot chamomile tea. Pro tip: sleep with the air at 68 degrees, make your room pitch dark and don't look at your phone for two hours before you go to bed. Blue light disrupts your melatonin. Read this.
5. Are you under a tremendous amount of stress?
Stress throws your entire body for a loop. Your thoughts scatter, digestion slows down, cortisol spikes, and your immune system weakens.
My advice:ask yourself, "what is causing me stress? Who is causing me stress? Can I minimize the time around those environments or people?" If not, learn ways to cope with the situation, find a new approach or explore a different perspective.
6. Are you using toxic cosmetics, hygiene products and household cleaning supplies?
If you're living in a toxic environment, getting bombarded with BPA in plastic, lead in your water, fluoride in your toothpaste, aluminum your deodorant, SLS in your shampoo and synthetic fragrances being sprayed all over your house… that will not help you heal.
My advice: Download the app 'Think Dirty'. It's amazing at finding out just how toxic your hygeine and cosmetic products really are. Scan the barcode on the back of your shampoo, conditioner, body wash, body lotion, face wash, ect. and you'll see for yourself where you can do better.
7. How's your attitude and mindset been lately? 
Your thoughts, beliefs and emotions play a HUGE part in your healing. Worry, shame and anger weaken the body. Negative thoughts stop us from receiving and achieving greatness. Energy and thoughts carry a vibration. If your energy or thoughts are negative, they will weaken your body.
My advice: ask yourself "what is bothering me? Can I change it? What am I so worried about?" and be super honest with yourself. Affirmations are a beautiful way to call in more positivity, healing and confidence.
8. Are you eating enough, eating clean and reducing inflammatory foods?
Food is medicine. It can heal you or hurt you. Things like sugar (including artificial sugar), dairy and gluten are very inflammatory to our body. A body that's inflamed tends to get sick more often. According to Clevland Clinic, with chronic inflammation, your body is on high alert all the time. This prolonged state of emergency can cause lasting damage to your heart, brain and other organs. Inflammation occurs naturally in the body. but when it goes wrong or goes on for too long, it can trigger disease processes.
My advice: No matter what "diet" you're following, you want to be sure you're eating enough. Food isn't just calories and carbs – it's nourishment, healing and energy.
9. Were you on antibiotics recently?
If so, your gut needs major love. 70% of our immune system is found in our gut. If your guts off, your immune system is weak.
My advice: incorporate both prebiotics and probiotics, drink bone broth, and eat fermented foods, kefir, and unripe bananas daily.
10. Are you around toxic, unsupportive people? 
This area is often overlooked in regards to healing and your health. Toxic people, with their toxic energy and words, can hinder your healing and turn you into a toxic person. This one goes hand in hand with #5 and #7.
My advice: If they are toxic, they're toxic. And you know exactly who they are. Let them go – for your own good, health, happiness, and growth.
11. Did you have any lymph nodes removed or are any clogged?
Your lymph nodes filter, trap and collect things like viruses and toxins floating around the body. They play a vital role in your body's ability to fight off infections. We need our lymph nodes, which are considered the sewage system of our body. If you're missing lymph nodes things can get backed up, clogged and lymph flow may get hindered.
My advice: dry brush, rebound, hydrotherapy and lymphatic drainage massage.
12. Were your implants moldy or have you been exposed to mold?
Mold exposure wrecks havoc on our body. If you've been exposed to mold from your saline implants you'll need to work closely with your medical team to rid it from your body.
My advice: remove the source and go on a "mold detox diet" (no bad fats, sugar and grains for 90 days)
Look into Dr Pompa's top three recommendations to heal from mold toxicity:
CGEL:  increases the cells natural ability to undergo the natural mechanism of detox;
BIND: is a powerful binder that sweeps the body and effectively eliminates toxins from the blood;
CytoDetox: enters the cell membrane and act as a vehicle to getting rid of the toxins as we up-regulate cell function, and prevents reabsorption.
–
How many of these are you currently dealing with?
–
I address all of this in-depth in my 12-week pre and post explant program, the BII BRIDGE. Learn more here.
Was this helpful? Eye opening? Is there anything I should add to the list?
Let's keep in touch!
Join my Facebook Group Breast Implant Illness Rejuvenation and Education With Christina
Not on Facebook? That's ok! Find me on Instagram at @IamSizeHappy
Find me on YouTube – https://www.youtube.com/c/SizeHappy/videos
here's to your healing journey back to health after BII,
Christina
–
Anything that I recommend, be sure to do your own research on to be sure there are no interactions and that it's safe for you. Christina Roulund is not a doctor or surgeon. None of this is to be taken as medical advice, but rather a sharing of knowledge and information based on research and experience. Always follow the instructions of your health care providers. If you plan to start anything new, always run it by your doctor or surgeon first. This information is not intended to diagnose or prescribe for any medical or psychological condition, nor to treat or cure any conditions.