Weekly Fitness Challenges – START HERE (Read This First!)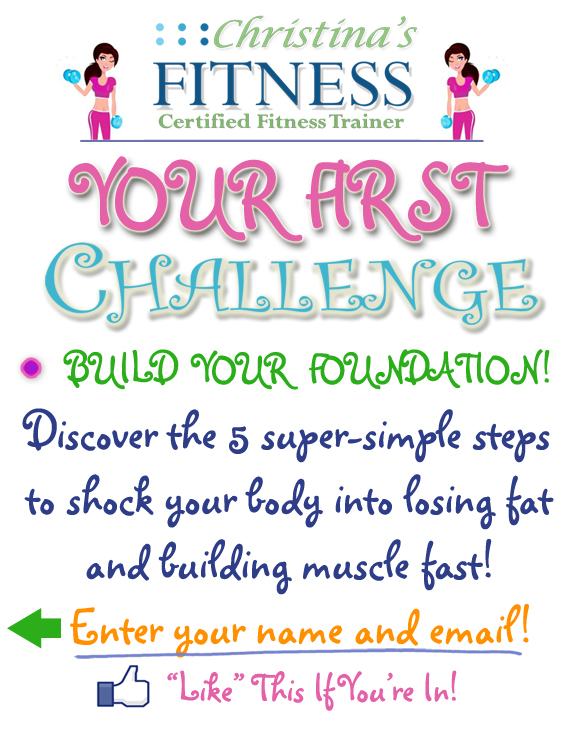 Greetings!
Before we get started with your Weekly Fitness Challenges, I wanted to point you in the right direction with establishing the foundation that will make your challenges easier to complete, which will in turn motivate and inspire you into greater action as you experience results.
I want to give you a FREE GIFT to help with burning fat and building muscle! Here's what you'll discover:
The 5 Super-Simple Steps to Shock Your Body into Fat Loss and Muscle Building
The 5 Habits of Weight Loss Success (they work GREAT for building muscle, too)
How to best connect with me directly, for free, if you need any support whatsoever with these challenges.
Just enter your name and email below and I'll send you this gift for free – no catches.
It's GREAT to have you on board, and I hope you're excited to get started with the Week 1 Fitness Challenge!
Talk soon,
-Christina 🙂