Six Weird Symptoms I Experienced Immediately After I Explanted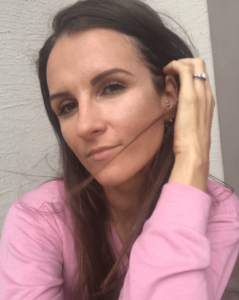 If you're anything like me (and you haven't explanted yet) you probably read everyones story after they explanted, fascinated by how good they feel and look immediately after surgery.
Hearing these stories is what kept me hopeful during the long, anxious wait.
I used to live vicariously through everyones posts, thinking "What!? I hope that happens to me after I explant!"
And while a lot of the common symptoms, like my achy joints, shortness of breath and swollen lymphnodes all disappeared, some weird ones showed up immediately following my surgery that I did not expect.
Within the first two hours after I explanted it was like my skin, face and hair was drowning in its own oil. My skin, face and hair used to be so dry and dehydrated no matter how much water I drank or how much moisturizer I slathered onto it. I remember going to a spa in mid-2017 to get a facial and the aesthetician said "you have beautiful skin, it's just a little dehydrated, that's why you have so many fine lines. If you up your water intake that should help some". I thought "that's odd, I drink soooo much water". Since explanting my skin/face is SO oily, shiny and vibrant.
The first two days after I explanted my eyes were burning and watering like crazy. I thought this was so weird. I have only heard about this happening to one other person after she explanted. Every since my surgery on 8/2/18 my eyes are a lot less dry and blurry, so maybe that's just what it did to help restore my eyes and vision.
Since early 2018, out of the blue, my left nostril started to get really crusty while I was sleeping. I would wake up in the morning with my left nostril 80% blocked with crusty, bloody, hard boogers. I began wondering if we had mold in our house or if something was going on with my brain and dripping out of my nose (anxiety-filled and anxious people tend to think nonsense🙃). I experienced this, I'd say, for a solid three months before I explanted, every… single… morning. Since the day of my explant it's been gone. Like 100% gone, no boogers, nothing. So strange, right?
My nipples were very sensitive! Just my top rubbing against them was driving me nuts. I did get a lift and there was scar tissue wrapped around the main nerve that provides sensation to my left nipple… Some people lose sensation, and some like me got extra heightened sensation. This began at like the 7 day mark and lasted about three weeks.
I stunk! I believe this was from all the toxins, but man… be prepared to possibly stink for the first few days. Make sure you have plenty of deoderant 🙂 This was immediately and still from time to time it happens. The detox process takes up to a year- be patient.
Since October 2014 a lympnode in my armpit would get tender and swollen. At first it was sporadic, happening here and there, lasting for a week or two months. Over the course of these last four years it started showing more of a pattern, always getting tender and swollen two weeks before my period and then going away as soon as I got my period. During the first two weeks after I explanted I had a couple more lympnodes in my armpit get tender. I've spoke to quite a few women and they said the same thing – they too had lympnodes react to all the crap that was now floating around in our system post-explant. This is actually a good thing. Lymphnodes are supposed to trap and collect harmful debris that is floating around in our body. I took this as a sign that my body was just doing its job.
Something else that I want to mention that happened to me was I broke out in rashes immediately after my explant. This is not common at all and very rare. We still don't know exactly what caused the red, extremely itchy rashes but if we had to guess it was either a reaction to the anesthesia or my lymphatic system was dumping toxins. All of my rashes were in lymphatic areas (my leg creases behind my knees, upper thigh below my glute, left elbow crease and armpits) from what I understand – but who really knows.
The body is fascinating! 
It's amazing how quickly your body will begin healing as soon as it's given the opportunity to stop fighting the two large foreign invaders and start focusing on more important things – like strengthening your immune and endocrine system, balancing your hormones and thyroid and healing your adrenals.
Your body IS on your side, although it may not feel that way pre-explant.
Don't be worried about what you might look like or "what if none of my symptoms go away?" Regardless of anything, they aren't supposed to be in our body. They need to come out. Since day one your immune system has been fighting these things.
Show your body some love ♥️
Learn to love and embrace your body at all sizes and shapes it takes on over the decades.
Join my online community! 
Breast Implant Illness Rejuvention And Education By Christina