Download Your Complete Bikini Prep Guide Here:
–> Click Here To Download The Complete Bikini Competitors Prep Guide <–
Before You Leave This Page, Read This:
Do You Have What It Takes To Compete?
Let Me Personally Help You…
Now, you may not know this… but: You don't have to have great genetics or be born with a "naturally sexy body" to be successful in any fitness competition.  You just have to be willing to work hard and COMMIT through the end goal.
And the reality is, no one who steps on that stage looks that way 365 days a year. They prepared meticulously for that day.
Becoming "stage ready" is 3 days of extreme preparation… but getting "competition ready" is a journey that is best traveled with a coach by your side, ensuring you stay on track, tweaking your exercises and diet to your specific body needs and fluctuations.
A coach who understands nutrition and fitness competitions, who can put you back on the right track when you sway a little, and who will BE THERE FOR YOU when you need her.
A coach who is as committed to seeing you succeed as you are to yourself.
And I'd like to be your coach!
Here's what you get when you sign up for my LIVE bikini prep coaching program:
I'll help you pick your show and date, according to your current level of fitness
I'll custom tailor a nutrition plan to your specific needs.
I'll monitor your progress weekly, through check-ins, photo submissions, measurements and discussions of how you're feeling
I'll custom tailor an exercise routine according to the areas of your body that needs building the most
I'll provide detailed checklists of everything you need for your competition
I'll help you pick out a suit and accessories
I'll provide posing lessons if desired
I'll provide creative recipes that you can use so "prep boredom" doesn't set in
I'll be here for you when you need emotional support through any times of struggle and weakness
You'll get a private log in area on my website where your plans and checklists can be downloaded from, forever – even after your coaching ends.
I must be honest with you, though. This isn't for everyone. You must be fully committed to the idea of stepping on stage successfully – and truly want to do so.
If you're ready to take a life-changing, positive and fun journey – full of challenges and triumphs that will lead you to the day when you finally step on that stage in the sexiest body of your life  – then this is for YOU!
All of my fitness competitions coaching clients will be invited to a private Facebook Group, reserved only for those who are part of my coaching, to engage in group support!
I'm offering a special introductory ONLY price (because this is my first round of fitness coaching) at only $125 / month – billed monthly. Peak week (the last week before your show) will cost $20 extra, as I'll need to see pictures of you daily in order to make the necessary tweaks and adjustments to your daily nutrition plan.
A QUICK NOTE:
I can only take on a limited number of clients! Since the first day I started coaching weight loss clients, I have been in very high demand – never going a day without clients. So, when I say limited – I really mean it. My spots seem to fill up very quickly… and that's because I am results focused, and actually present when needed!
So, at this time, I only have a few spots open and if you're thinking about doing this, you'll want to click the button below now to get in while you can: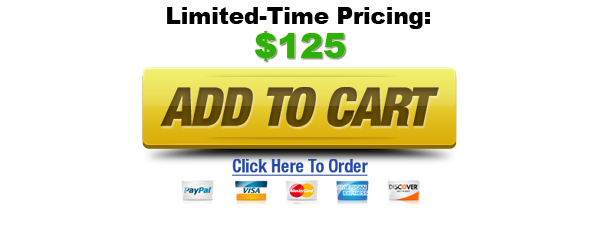 When you pay, you'll have reserved your first month. This reserves your spot and ensures you get in. Depending on your goals and show date, you'll be able to pay for the necessary time after your first month.
After paying, you'll be taken to a form that I'll need you to fill out – it's just some preliminary competition-ready information that will only take a minute or two to fill out.
I look very forward to working with you!

Q&A: 
Q: If I sign up, does it mean I'll walk away with a trophy?
A: While I cannot guarantee you'll walk away with a trophy (anyone who guarantees that is a scam), I can guarantee that you'll significantly raise your chances of doing so by hiring me as your coach! 
Q: Does your coaching include 1-on-1 direct time with you? 
A: Yes! You get direct access to me, with daily communication for accountability and support! 
Q: Will my diet be tasteless and boring?
A: Your diet will be custom-tailored to your body-type, metabolism, fitness goals and most importantly: TASTE. This assures a higher level of success than most other plans out there.
Q: Does this mean I have to spend 2+ hours in the gym every day?
A: Heck no! In fact, you'll spend time working your body out SMARTER, not harder. Your custom workout routines are specific to your body, fitness level and of course – stage goals. Most women I work with are pleasantly surprised at the workout routines I give them, and then blown away by the results they see.