22 Things To Do The Days Before Your Explant Surgery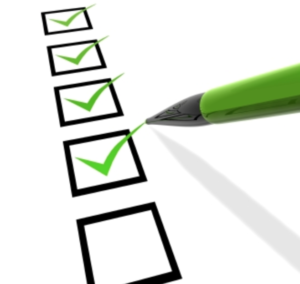 I polled my Facebook Group and my surgeons Facebook Group and asked them "what did you do the week and days leading up to your surgery?" Here's what I got. 
What To Do One Week Prior To Surgery:
*

Make sure all of your prescriptions are filled and you know how to take them.
*

Buy Arnica. This helps with bruising and swelling.
Oil of Oregano

is an amazing antibiotic. Double check with your surgeon to see if they approve you taking this instead of antibiotics.
Get off all medications and supplements that your surgeon doesn't want you on.
*

Buy pineapple and/or juice (the bromine in it helps with bruising and healing).
*

Buy aloe juice and/or prune juice. These are natural laxatives.
*

Cook off as much food as possible (chicken, rice, vegetables, bone broth, etc.) and cut up fruit. That way you don't have to cook or cut anything for a few days post-surgery.
Stay hydrated, drinking at least half of your body weight in ounces.
Get lots of rest.
Visualize how you want the surgery to go. "Everything's going to go smooth and fast. It's going to be an easy surgery for my surgeon and he/she is going to be well rested and fed. When I wake up I'm going to feel great! MY recovery is going to be a breeze." Call it in!
*

Have loose fitting clothes put out. Pulling up jeans and trying to twist into tight tops is going to be slightly complicating. I wore pj pants and short or leggings for weeks (and weeks and weeks).
*

Dry Shampoo. That's all I have to say about that, in my Forest Gump voice.
What To Do One To Three Days Before:
Do all laundry, dishes, sweep and mop the floors, clean the kitty litter, take out the garbage and whatever other chores and errands you need ran (groceries, post office, pay bills, etc.). Having a clean house to come home and not much on your to-do list is the b.e.s.t!
*

Put things like your shampoo and conditioner, body lotion and body wash, face wash/moisturizer, toothbrush and toothpaste, makeup, toilet paper, supplements/medications, cups and plates in the kitchen and other things at waist height. This way you don't have to bend down or reach for anything.
*

Set up your bed or couch with lots of pillows to prop up on and blankets.
*

Make sure you have a ride to and from surgery.
If you're documenting your journey, like me and so many others, take photos and videos.
*bring to or do at the hotel, if traveling.
If You're Staying At A Hotel Or Traveling:
Make sure where you're staying has a fridge to store perishables and a microwave.
Load up on lots of water, fresh fruit and snacks (especially if you're on medication to have something in your belly).
Make sure you have an extra sports bra, a size larger than you think you'll need, so that if you need to wash your compression bra you'll have something to put the new ladies in 🙂 You'll want to be sure it's slightly larger because you don't want the bra band to touch your incisions.
Lyft has an app where you can schedule a driver to come to you – even in the wee hours of the morning (Uber does not). If you need to get picked up for your one day post-op checkup or need a 'lyft' to the airport, schedule your driver to come beforehand.
Check all the above with a (

*

)

 

to be sure you don't forget anything for the hotel or place you're staying.
If I missed anything, I apologize. Please tell me if I did so that I can add it to the list for future readers.
Did this help? Comment below and tell me!
Join my Facebook Group  – Breast Implant Illness Rejuvenation And Education By Christina
Not on Facebook? Find me on Instagram!
here's to newfound health, rejuvenation and massive self-love,
♥️ Christina Dennis