Exercise After Explant (program)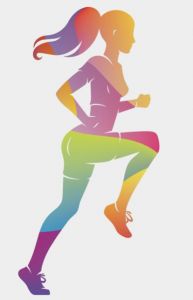 Are you 6 weeks (or more) post-explant?

Did you gain weight, have a hard time putting on weight, or have a hard time staying in shape while you had implants?

Could you use some help easing back into exercising?

Are you cleared to exercise… AND READY to reclaim your body!?
I've got ya' covered!
🙋🏻
If you don't know me,
hello – I'm Christina.
A recovered binge & emotional eater and Breast Implant Illness warrior!
I happen to also get my Personal Trainer certification through NASM 11 years ago. #GoMe
Since I was 15 I've been obsessed with learning about fitness/weight lifting, fat loss/muscle building, supplements, and nutrition from magazines and books written by experts.
🙌🏼
Health & Fitness are life to me! You too?
My goal and intention with Exercise After Explant is to:
ease you back into exercise and moving your body, slowly and safely
show you not only what you should be doing, but what NOT to do ~ especially for the first three months after you get cleared
help you achieve your weight loss or muscle building goal through good ol' nutrition and exercise
hold you accountable, help you, and support you in this area after explant
I've seen one too many women go full force-too soon… only to pull muscles, rupture tendons, and totally fatigue their body, simply because they didn't give themselves enough time to repair, rebuild, and heal after surgery.
And for most of us with breast implants, being deficient in collagen and essential vitamins/minerals, having gut and hormonal imbalances, and experiencing chronic inflammation is pretty common and what can contribute to such injuries.
These routines are not for those who:
– just explanted under 6 weeks ago
– had lipo on their thighs, buttocks, lower back, or abdomen under 8 weeks ago (fat transfer)
– have not been cleared by their surgeon to exercise since their explant or fat transfer
Some of the most common symptoms of Breast Implant Illness include:
extreme fatigue
poor recovery after exercise
inflammation
weight gain
depression
achy joints (especially the hip)
muscle weakness
dehydration
which make it a challenge to get an effective workout in. Right?
Included in Exercising After Explant are:
15 lower body routines
15 core routines
nutrition & supplement recommendations
ongoing support, accountability, and help
…
conveniently hosted inside of a Private Facebook Group.
I recommend doing two lower body and two core exercises each week, which would make this an 8-week program.
Each routine has anywhere from 5-8 exercises, is full-
length, and includes vocal instructions.
After you sign up you'll get access to the Facebook Group, where all the videos will be hosted.
Videos that you'll have access to FOREVER!
All you'll need to get a good workout are:
light dumbbells
*ankle weights
an exercise ball
*bands
a mat
*supplements
*optional
It's not only about protein shakes and BCAAs, ladies.
In order to safely get our body back in the swing of things, we need to incorporate supplements like collagen, glutamine, magnesium, calcium, etc.
– which I'll cover inside the Facebook Group.
Trust me, I knoooow what it's like to finally feel good and want to just go-all-in at the gym and get your body back.
But you've gotta be smart, take it slow, and ease back in. 
If you are ready to start this journey, with me as your coach,
click here
(one installment of $97)
The Group officially opens on Monday, September 2, 2019 …
… plenty of time to get prepared, buy some cute workout clothes (maybe even a
Size: Happy tank top
or
gym bag
), and stock up on healthy foods.
I've been being nudged almost every day for the last month to get this going for you – NOW IS THE TIME!
Be sure to use your best email address when signing up. This way I can send you all the details, some helpful tips and recommendations before the Group opens.
If you want to sign up but need to do two installments, click here ($49 now, and then another $49 in one month)